Hi, I'm Jaclyn Colville, an interior stylist in Burlington, Ontario, and welcome to my kitchen. So of course, with every project, I start on Pinterest, and I found this kitchen that I absolutely fell in love with. It had a navy island, so that was my number one when it came to designing my own kitchen. So we started off with a navy island. Of course, how do you choose your navy?
I ended up going with Sea Serpent by Sherwin-Williams. I'm so thrilled with how it turned out. I didn't want it to be too dark in this space, though. So always remember, if you're thinking about a navy island and you want to go with a white countertop, that white is really going to offset things because that's mainly what you see in the space. Then we ended up going with white cabinets for the surround.
We built in a custom pantry, which I'm thrilled with, but when we went with the pantry, we decided to have glass cabinets as the uppers, so it didn't feel too heavy in this space.
Now, of course, when you've got a lot of white in your kitchen, it is essential to bring in some warmth. You'll notice that we went with a custom hood fan — that was a bit of a splurge, but I'm so happy we went for it. And then we ended up going with some warm wood open-shelving. Now these are heavy duty shelves, I am told that I can stand on them and they will not come off of the wall.
They had to be reinforced with steel beams. So, pretty practical when it comes to stacking your plates and whenever else I can come up with to put on those shelves. I absolutely love the look of gold and navy. We ended up bringing in some gold elements, but they're not that brassy, traditional gold that you would expect. We ended up going with a champagne color.
So, it's a really nice, subtle gold that goes so nicely with the island.
For the hardware, and this is a great tip, a good takeaway, is that it's really nice to change up the style of your hardware. You can see my hardware is all from the same company. It's all in the same finish, that's really important to keep in mind, but we went with three different styles. It really completes the space, having them in the same finish, but makes it look a little more custom.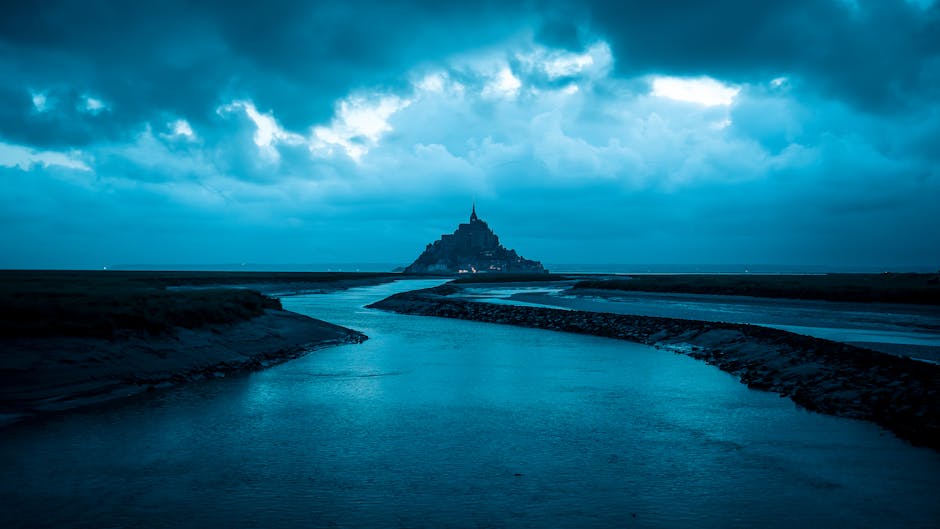 So one place that we saved a a little bit of money was on our pendant lights. In the initial photo that I found on Pinterest, I fell in love with the Darlana pendant lights. Now they were quite expensive and I just couldn't convince my husband to invest that much money into our pendant lights. Instead, I got these for a fraction of the cost. These are knock-offs of the Darlana light and they probably cost a third of the price.
So when we were designing our kitchen, we weren't sure if we were going to go with a massive island or just something casual that we would use on a daily basis. We went big, we went for it, and I couldn't be happier.
This is a ten by four foot island with a one foot overhang on all three sides. Obviously not where the sink is, 'cause I still have to do my dishes. We find this to be the 'wow' factor on our main floor and we wouldn't want it any other way.
One thing that I absolutely love that we updated on our main floor are the front foyer doors. These are from Metrie, they are the Fashion Forward doors and they really are just such a staple. We're going to be using them every single day, so the fact that they're solid wood and they are so beautiful, means everything. So my hubby and I are known to move around quite a bit. With this home, I really, really am hoping that we're going to stick here for quite a while — get to enjoy those beautiful doors, this absolutely incredible kitchen.
We've really made this home our own, and I would encourage you, if you're thinking about a reno — that's how you're going to do it.
We've got a baby on the way, this is going to be the perfect family home for us..